Oppo 6741 Gel Bunion Sleeve Sz M 1 piece/box
Bunion sleeve for reducing friction of your bunion with the shoe.
Now Only
MYR49.90
Regular Price
MYR54.00
Features:
•Sleeve helps keep gel pad over the bunions.
•Relieves pain caused by bunion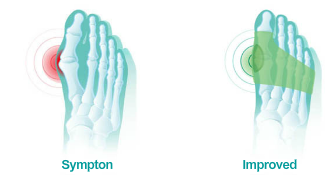 Conditions:
•Bunions
Direction of use: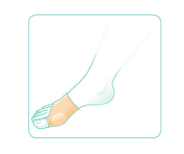 •Wrap around the painful, sensitive part of the hallux (big toe). Remove the product once daily for a few minutes.
Sizing:
US MEN US WOMEN UK EURO
S 3 - 4 1/2 4 1/2 - 6 2 1/2 - 4 35 - 37
M 5 - 7 7 - 8 1/2 5 - 6 1/2 38 - 40
L 7 1/2 - 9 9 - 11 7 1/2 - 9 41 - 43