Diablo III: Reaper Of Souls Expansion Pack (Standard Edition,Boxed Set)
The Prime Evil rages within the Black Soulstone, its essence screaming for vengeance and release. Before the artifact can be sealed away forever, Malthael -- the Angel of Death -- manifests in the mortal realms with a deadly new purpose: to steal the Black Soulstone and bend its infernal power to his will. So begins the end of all things…
•Play in any game region
•Game Available Today
•Requires Diablo III
•Internet connection required
•Battle.net® registration required
•Requires the Battle.net Desktop App
•FREE SHIPPING FOR ALL ORDERS IN MALAYSIA VIA POSLAJU NEXT BUSINESS DAY COURIER.
•Our Previous Ebay Feedback : HERE
LAST
UNIT

31/3/2014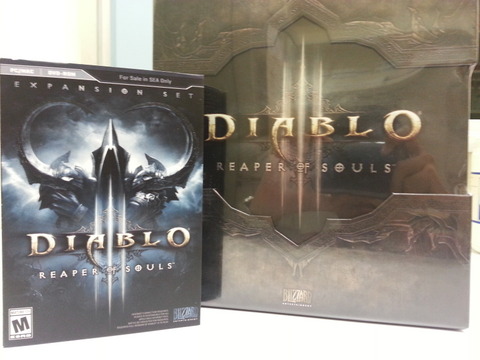 Bonus Details On or Before 31/3/2014: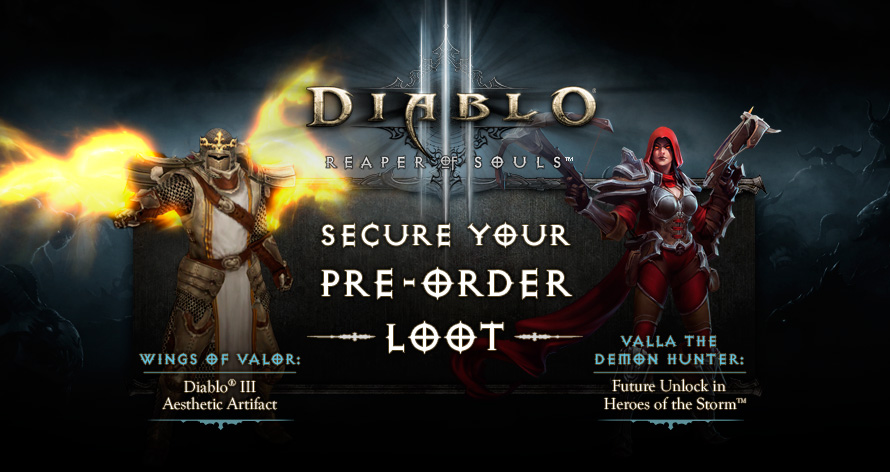 Behold! Two epic new bonus items have just been spotted in the mortal realms, both of which will be granted in the future to anyone who redeems a Reaper of Souls retail game key on or before March 31, 2014.
Wings of Valor: Summon the radiant wings of the Archangel of Valor for your characters in Diablo III.
Valla the Demon Hunter: Unlock Valla the Demon Hunter in Heroes of the Storm—our upcoming free-to-play online team brawler featuring iconic Blizzard characters, fast-paced combat, and epic battlegrounds.
In detail:
These bonus items will be granted to your Battle.net account as follows:

•The Wings of Valor will be automatically sent to your existing and any newly created Diablo III characters via an in-game notification starting March 20, 2014.
•Valla the Demon Hunter will be available once Heroes of the Storm has been officially released. Note that Heroes of the Storm is still deep in development and does not have an announced release date, but you can stay tuned to the official game site for future updates. Note also that pre-purchasing Reaper of Souls does not guarantee a spot in the eventual Heroes of the Storm alpha or beta tests.
No one can stop death
The Prime Evil rages within the Black Soulstone, its essence screaming for vengeance and release. Before the artifact can be sealed away forever, Malthael – Angel of Death – manifests in the mortal realms with a deadly new purpose: to steal the Black Soulstone and bend its infernal power to his will. So begins the end of all things…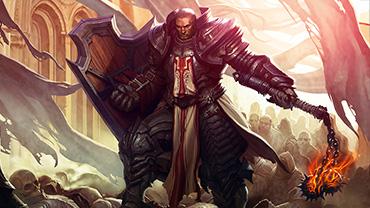 Charge forth as the Crusader
Impenetrable armor, gleaming weapons, and heavy, heavy damage – wield the power of the Crusader, unbreakable new hero of the mortal realms. Includes two additional character slots primed for all-new heroes.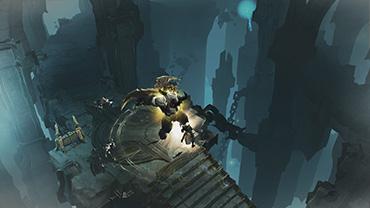 Take Act V by storm
From the sprawling streets of Westmarch to the ancient walls of the Pandemonium Fortress, battle with a host of deadly new enemies throughout the all-new Act V of the Diablo III storyline.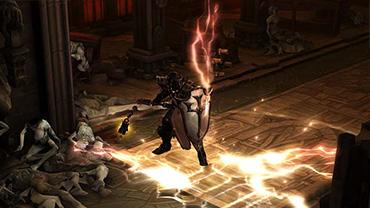 Rise to new heights of power
Advance your hero of choice through additional levels of supremacy, mastering bold new powers of raw, demon-slaying potential along the way.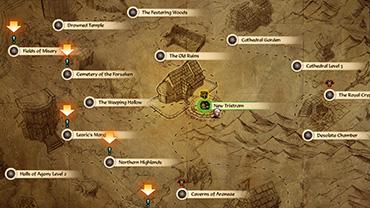 Conquer new gameplay modes
The new Adventure Mode opens up all of Sanctuary – you can travel to any waypoint in any Act. It also introduces Bounties and Nephalem Rifts, two new game features with boundless replay value.

Discover powerful new treasures
A redesigned loot system improves your Diablo III experience with targeted "smart drops," new and improved Legendary items, and the item-augmenting powers of the Mystic.
Reaper of Souls Video Playlist:
System Requirements:
Minimum Requirements:
Operating System: Windows® XP/Windows Vista/Windows 7/Windows 8 (latest service packs) with DX 9.0c
Processor: Intel Pentium® D 2.8 GHz or AMD Athlon 64 X2 4400+
RAM: 1 GB RAM (XP), 1.5 GB (Windows Vista/Windows 7/Windows 8)
Video Card: NVIDIA® GeForce® 7800 GT or ATI Radeon X1950 Pro or better
Recommended Specifications:
Operating System: Windows® 7/ Windows 8 (latest service pack)
Processor: Intel® Core 2 Duo 2.4 GHz or AMD Athlon 64 X2 5600+ 2.8 GHz
RAM: 2 GB RAM
Video Card: NVIDIA® GeForce® 260 or ATI Radeon HD 4870 or better